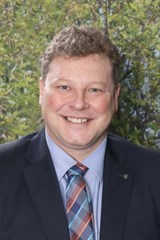 Welcome to Sattler Christian College!
We trust your time as a part of the Sattler community family will be one full of joy and growth as we partner together in the fullness of delivering the Australian curriculum holistically through Christian education.
Proudly, all our staff are Christians. We feel a calling to serve and to lead, in all that we do, at all times, and to change the lives of the generations to come here in the Darwin region of the Northern Territory. Our staff are brilliant – it's not just a job to them. In fact, I send my own children to our school because of them.
You are always welcome to pop in for a coffee with me and chat about joining our school. Excitedly, as we continue to grow, Years 11 and 12 will now be offered onsite. This means families can enrol their child with us at three years of age in our expansive Early Learning Centre and never have to worry about shifting schools again, offering them stability, safety and a genuine values-based education in an ever-changing world.
Sattler Christian College has the benefit of having that genuine small school, semi-rural, care and attention, while drawing upon a large network of resources through being part of Northern Territory Christian Schools. It is the best of both worlds for our families!
Due to our current wait lists for Years 2, 3, 4, 5, 6, 7, 8 and 9, I encourage you to enrol your child in the Early Learning Centre and Transition class. This will help avoid your child being wait listed to join our fabulous school.
Take care and God bless,
Michael Tooler
Principal